Although MAC investment in Hai An Port has large but lucrative business plan of the company in 2015 have yet to mention the realization of profits .
JSC Supply and Technical Services Maritime ( MAC ) has announced the implementation resolutions AGM 2014 and the tasks for 2015.
      Far beyond the business plan 2014
      After 3 years from 2011 to 2013 annual earnings of just under 2 billion, MAC has made certain moves to restructure . By 2014 , model construction company has gradually stabilized. The company has plans beyond that assigned by the shareholders with revenue of nearly 109 billion, over 35 % ; Profit after tax reached 5.3 billion, exceeding the target of 76% compared voike . According to the MAC , one of the other advantages of the company 's existing partner systems , customers increasingly stable and the company has built many relationships with potential customers .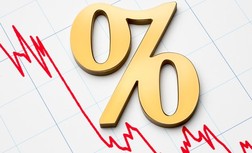 Planned growth in 2015.
      Although there are many advantages , but in 2014 the company has encountered difficulties as the common transport market downturn and still no signs of prosperity led to the level of competition for maritime services is very intense . However , MAC has been a good preparation and ensure stable production exceeded plan , has prepared the infrastructure , facilities and equipment for the plan year 2015.Voi remarks the market situation , the company 's board of directors has established a business plan in 2015 as follows :


        Not to mention of saving ?
       "Savings" is one of those terms that investors are very interested in the business plan of the MAC. As we have previously reported, the Port of Shanghai Anlen floor with stocks listed HAH, many investors have started to pay more attention to the MAC where MAC is a major shareholder of HAH. By the end of 2014, MAC has been stalking Port investments in Hai An and the cost was 16.4 billion. Calculated at the closing price of the 3rd session on HNX HAH is 41,200 VND / share, the value of investments in HAH MAC 68 billion to nearly 4 times more immediate investment value. The question is MAC plans to realize lucrative investments on or not? According to the business plan of the MAC recently announced the "savings" the company has not been mentioned. The Company has elected board members participate in managing the company achieved profits of MAC khaco capital such as Indonesia Maritime Corporation, Hai An Port Stevedoring JSC.
   Minh Thanh
Update by Infonet